About Us Shogun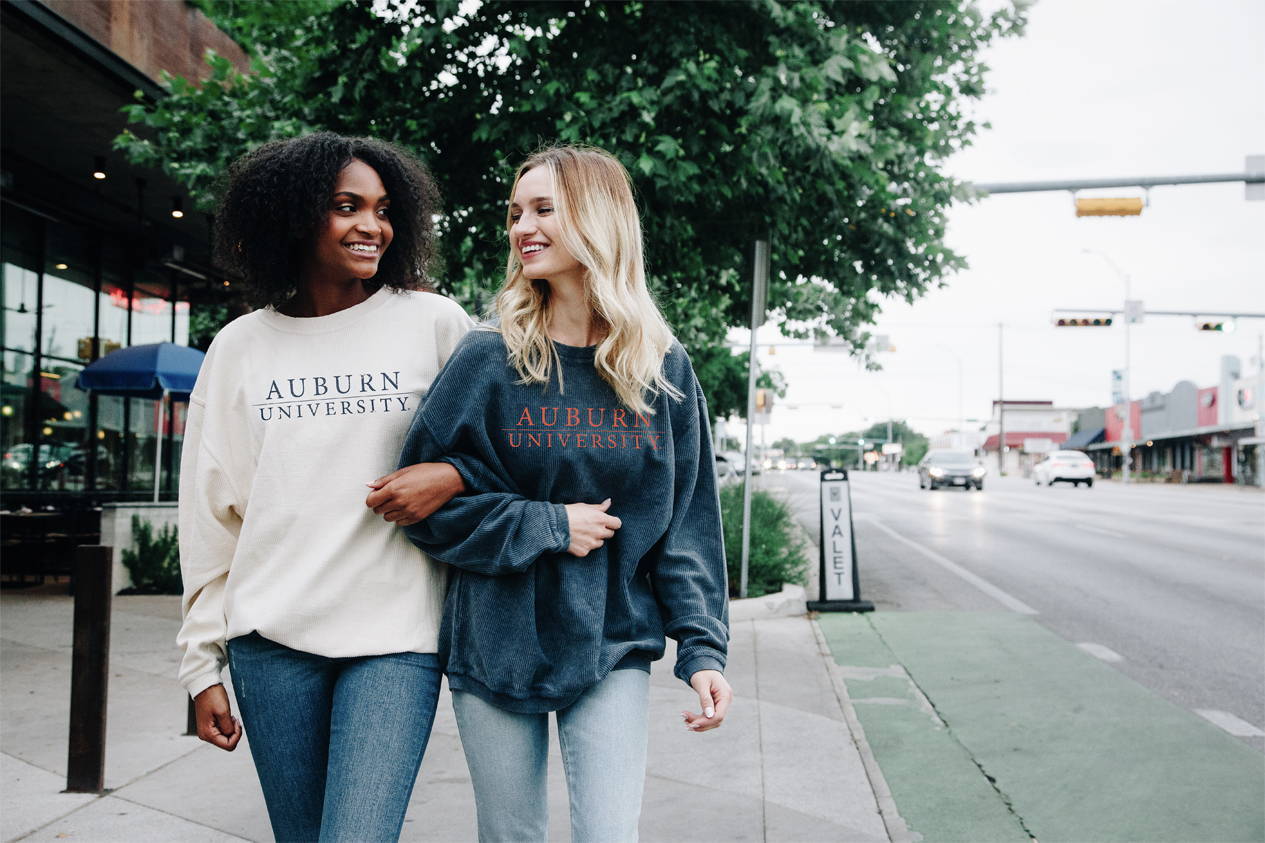 ABOUT US
You: What is chick-d? (And do you sell chicken sandwiches?)
Us: No sandwiches, just clothes, chicka-d was founded upon the simple idea that women should have more fashionable clothing options when supporting their favorite sports teams. We were the original brand to create fashion-forward licensed apparel for women and kids starting almost 10 years ago. In our design process we place an emphasis on trend research, high quality fabrics, great silhouettes and popular graphics.
You: How did you get the idea?
Us: Circa 2002 Lauren O'Krent was just a co-ed who happened to be studying fashion design at the University of Texas at Austin. While taking part in the typical college tailgating tradition before football games she noticed that there weren't many fashionable options for women who wanted to look good at the games. All that was available were men's tshirts and a few tank tops. After realizing she was not going to find what she wanted in stores she decided to make her own outfits from a t-shirt. Not only did it draw a lot of attention, it planted the seed for chicka-d....
Lauren with her boyfriend (now husband) in one of the first dresses we launched. chicka-d was the first company to make officially licensed gameday dresses.
You: Tell me more about how you got started.
Us: Fast forward a few years, a designer job in New York City and the nagging in the back of Lauren's mind that this idea has some potential. In a leap of faith Lauren moved back to Austin to start the company with business partner Daniel Pereyra in 2009. Together they designed and launched the first collection: five pieces for two universities who were willing to give them a license- Texas Tech and Baylor. The clothes were delivered to Daniel's driveway (the loading dock), stored in his garage (the warehouse) and all chicka-d business was conducted from his house ( Chica-d national headquarters).
You: Obviously this has grown. What's been happening since then?
Us: Oh boy did we grow.... We went from 2 to over 120 NCAA University licenses. We went from being carried in 2 stores to about 600 across the US. We've also produced some high school, private school, NBA and NHL product. We have ventured into accessories such as metallic temporary tattoos and stadium compliant clear bags. We've been in business for almost 10 years now and what a wild ride it has been!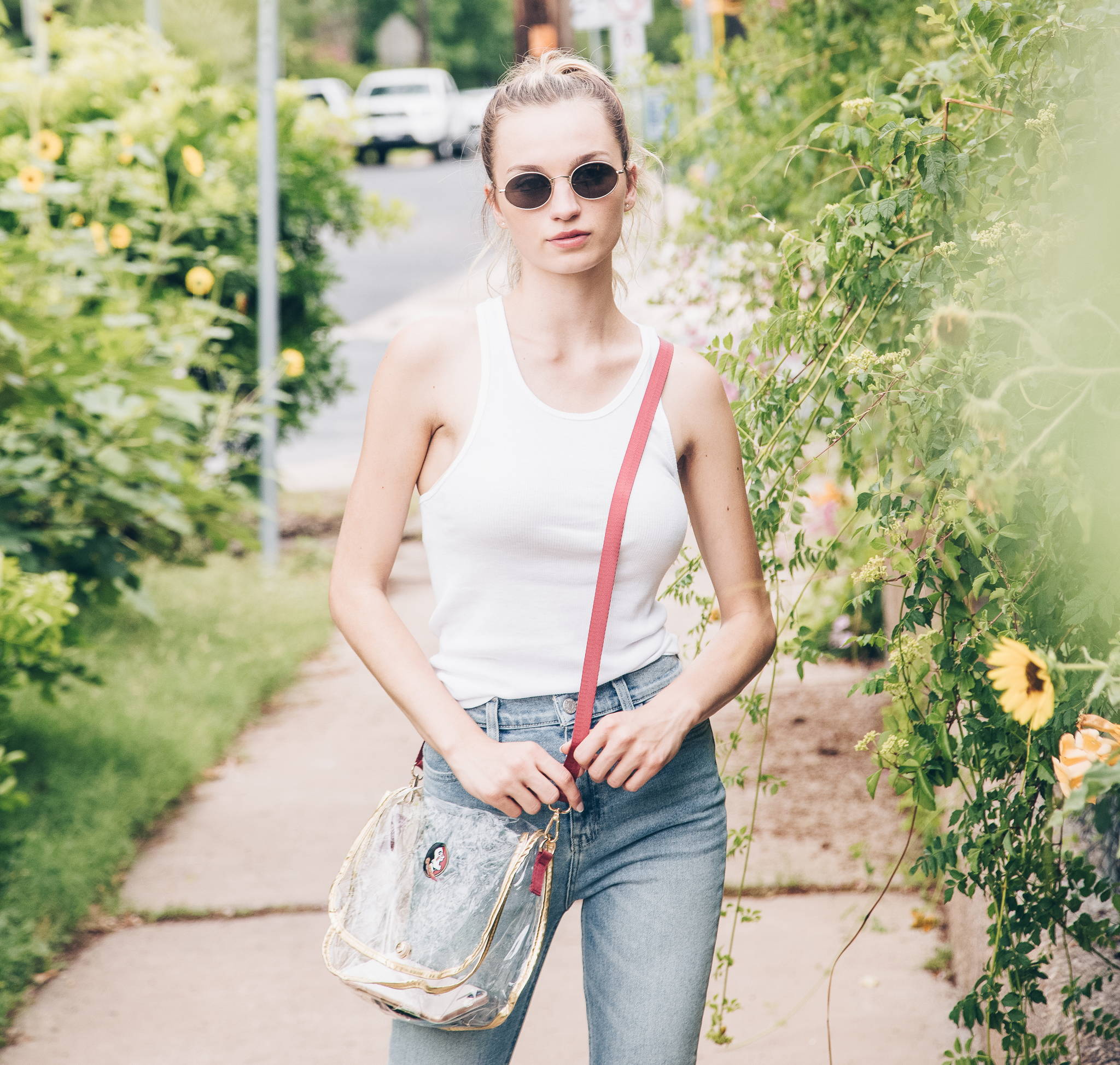 Fusing fashion with function. The cross body bag is trendy yet compliant, and was a natural extension of the chicka-d offering...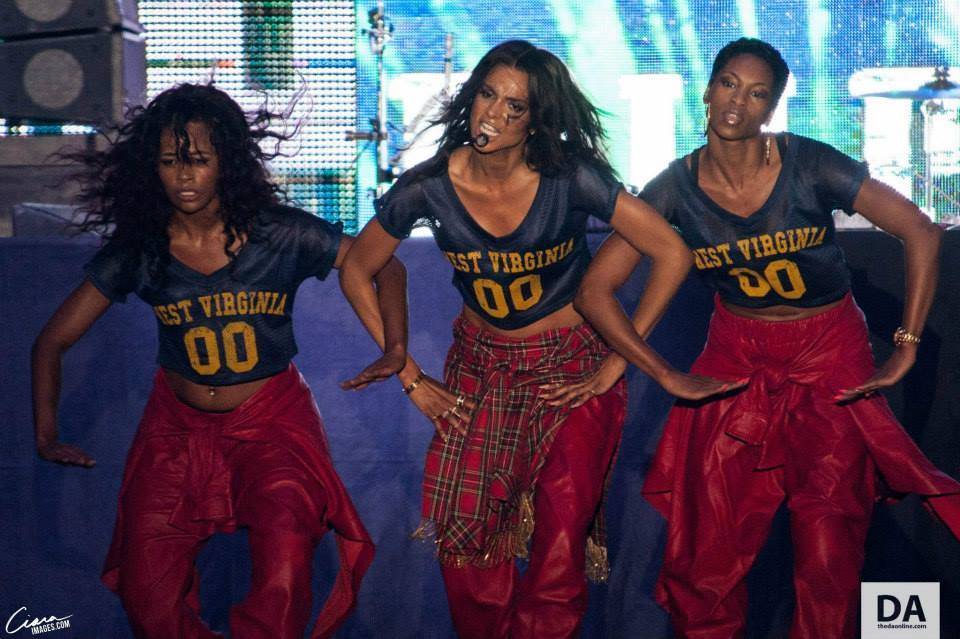 Ciara performing in chicka-d at the WVU's Fall Fest in 2013.
Matthew McConaughey's wife Camila Alves and their daughter both wearing chicka-d at a Texas game.
You: Your products are divine and I simply must see more.
Us: Why thank you, that's so sweet! The best way to stay in touch is through social media.